Mailing Labels (Avery 5160 / 8160) Report
Prints mailing labels for accounts formatted for the Avery 5160 / 8160 style label.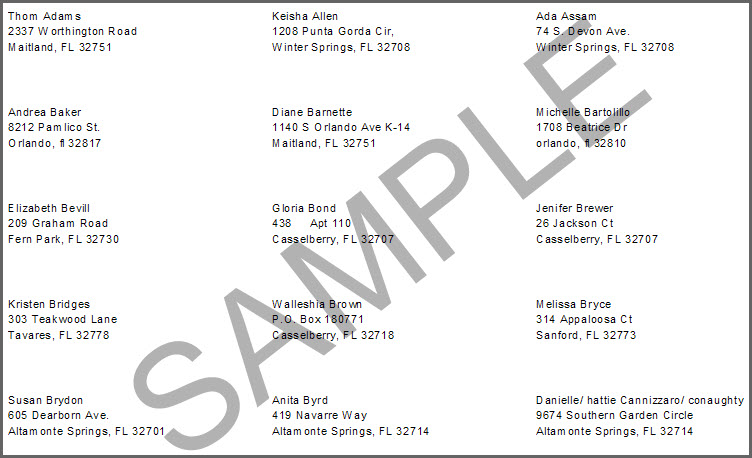 When to Use
Use this report to print labels out for any account onto the popular Avery 5160 / 8160 format.
Criteria Choices




●Account Number



●Account Type



●Active Account?



●Birthmonth



●City



●Client Rating



●Date Added



●Date Sold/Posted



●Display Which Accounts?



●Filter Code



●Has Email Address



●Last Item Added



●Last Payout Date



●Member ID



●Points Available



●State



●Total Purchases



●User Field 1



●User Field 2



●User Field 3



●User Field 4



●User Field 5



●User Field 6



●User Field 7



●User Field 8



●User Field 9



●User Field 10



●User Field 11



●User Field 12



●User Field 13



●User Field 14



●User Field 15



●Zip Code