Live Chat Support

With Extended Support, it is now easier than ever to quickly get the assistance you need.

Resaleworld Live Chat allows you to submit a request through an application installed on your desktop so that you can be connected to a technician.

This application allows the technician to instantly connect to your PC and assist you with your software needs.



1.After signing up for Extended Support, each of your covered systems will have the Live Chat application placed on their desktops.

The shortcut will contain the RSWID required for us to identify you in our system.

For Assistance, simply double click the applet shortcut.



2.Next, type in your First and Last name, the RSWID# located within your shortcut and a Short Description of the issue you are having.

Then click the Send Request button.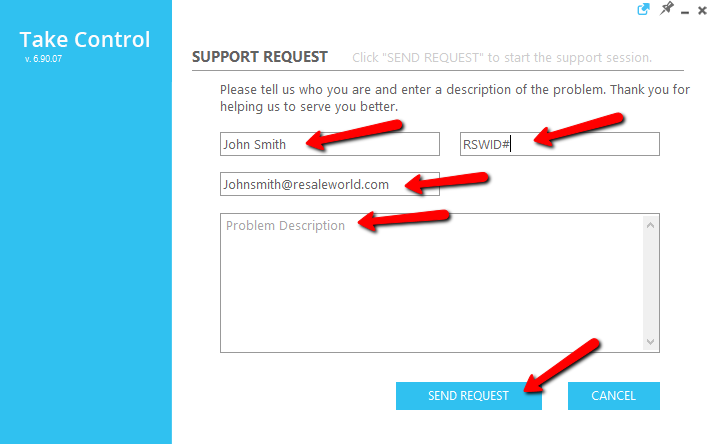 3.Then simply wait until a technician connects to your computer.
They will send you a message from which you will be able to chat and receive further instructions.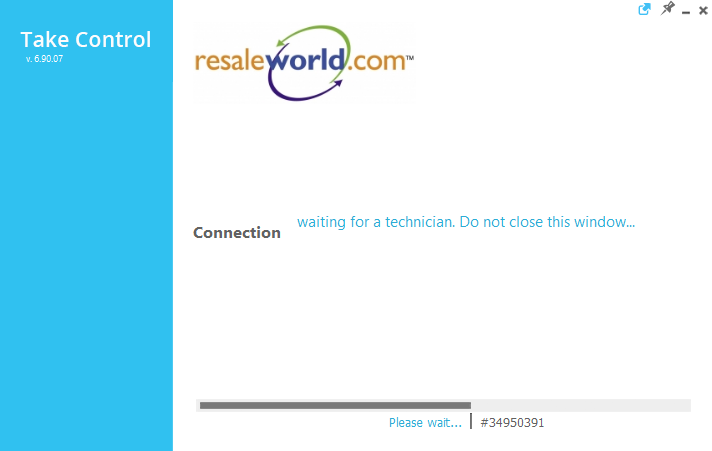 Please visit https://www.resaleworld.com/extended-support-services.html for more information on Extended Support.

You may also contact our customer service department at 1-800-785-4800 to sign up today!