Item Description - Long Format Report
This report displays all inventory by category and a summary of the quantity, price, and cost of available items.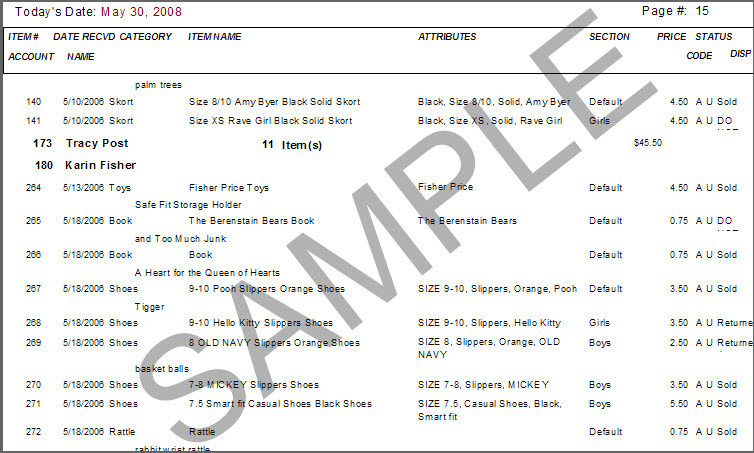 When to Use
Run this report to see details and/or summary info about inventory on hand and organized by category. This report includes many types of filter criteria that can be used to return a very specific set of results.
Criteria Choices




●Account Added By



●Account Number



●Account Type



●Allow Donate



●Brand



●Category 1



●Category 2



●Category 3



●Custom 1


●Custom 2



●Custom 3



●Custom 4



●Custom 5



●Expiration Date



●Filter Code



●Item Added By



●Item Description Keyword



●Item Received Date



●Item Status



●Location



●Market Place



●Price Code



●Product Line



●Purchase Method



●Quantity On Hand



●Store Section