Account Productivity Report
Displays inventory activity and matriculation in summary for each Account.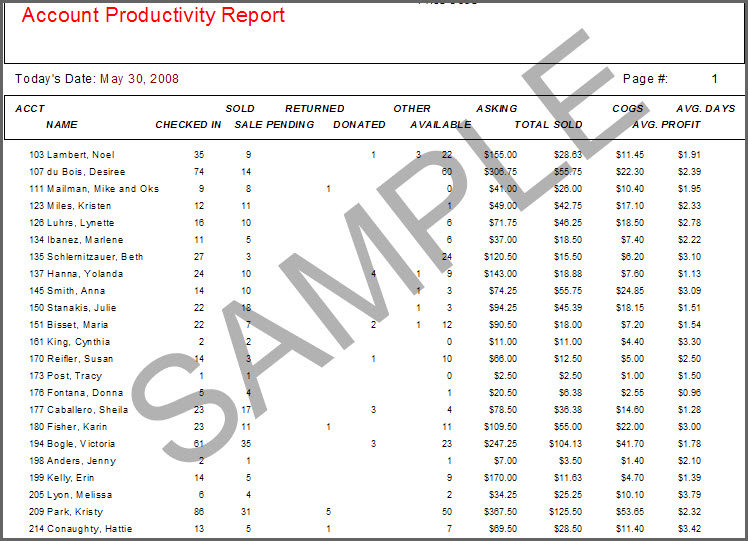 When to Use
Use this report to determine which accounts are more productive.
Criteria Choices




●Account Number



●Account Type



●Active Account?



●Date Sold/Posted



●Disposition Date



●Filter Code



●Item Received Date



●Item Status



●Price Code



●Purchase Method



●Sales Records?