Account List Report
Displays available information for each account including address and phone number.


Note:

Information for each account appears on a single line, making this report much shorter than the

Account List - Full Detail Report

.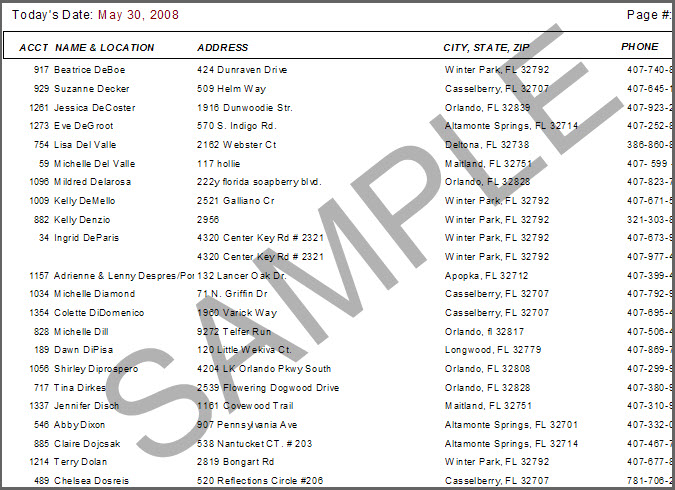 When to Use
Run this report to view basic account info, such as street address, e-mail address, and phone number
Criteria Choices




●Account Added By



●Account Modified By



●Account Number



●Account Type



●Active Account?



●Available Inventory?



●Birthmonth



●City



●Client Rating



●Date Added



●Display Which Accounts?



●Donate Allowed



●Fee Frequency



●Filter Code



●Inactive Date



●Last Date Item Added



●Last Date Modified



●Last fee Date



●Last Purchase Date



●Last Transaction Date



●Layaways Allowed



●State



●Zip Code